PBDoc
PBDoc is a template based documentation tool for PowerBuilder applications. PBDoc reads the source code of your application, then using a template file with special tags, it applies the source code to the template and generates documentation.
PBDoc bases all of the documentation on the PowerBuilder code. Many studies have proven that documentation is best kept in a single source and the best single source is the application code. Developers are more likely to update documentation while they are editing the code and do not have the chance to forget to keep the documentation in sync.
The template files can be easily created or customized to match your company standards. A set of sample templates are supplied along with a sample application to show you the simple changes you can make to your objects to produce quality documentation.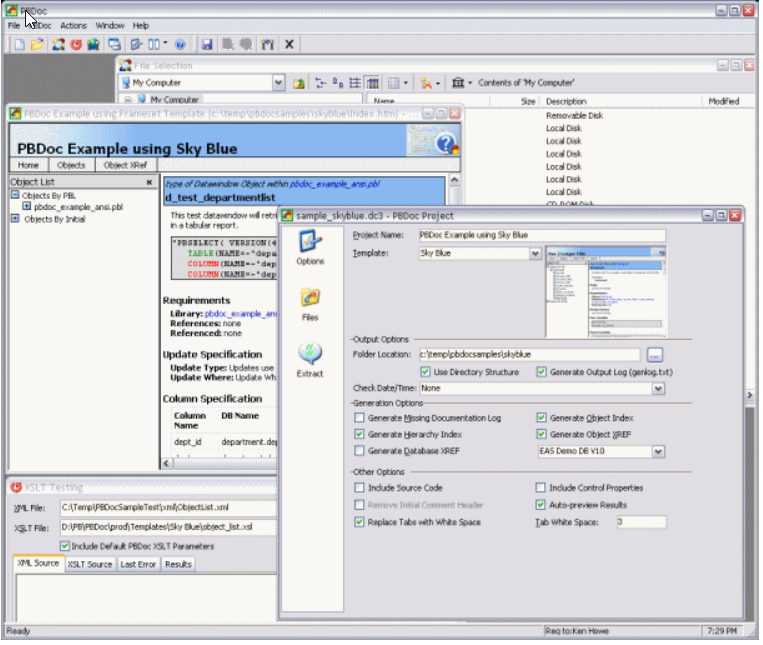 Home Page PBDoc http://www.pbdr.com/software/pbdoc.htm
Good Luck!